Civic/Commercial
Pennyroyal Hospice
The Pennyroyal Hospice (10,600 sq. ft.) office building offers a serene environment for the comfort of clients. Surroundings promoting privacy were crucial and were accomplished through furniture choices and space planning efforts.
Employee well-being was vital and led to the addition of a window wall at each end of the open office, flooding the area with natural light. Energy efficient mechanical and electrical systems were incorporated for building efficiency to help this non-profit organization maintain a long lasting facility.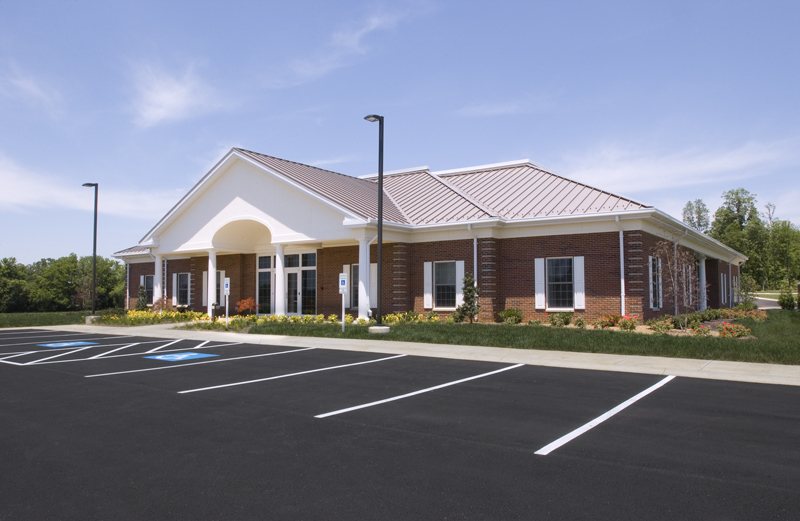 Planters Bank
Planters Bank's southern heritage is clearly on display with the use of old southern plantation style images. The columns and rounded porches accentuate the design.
Even though it maintains the historical image, this building incorporates all the modern technologies needed to operate in today's electronic banking environment. This project included the renovation of the main bank, an addition and a new branch office.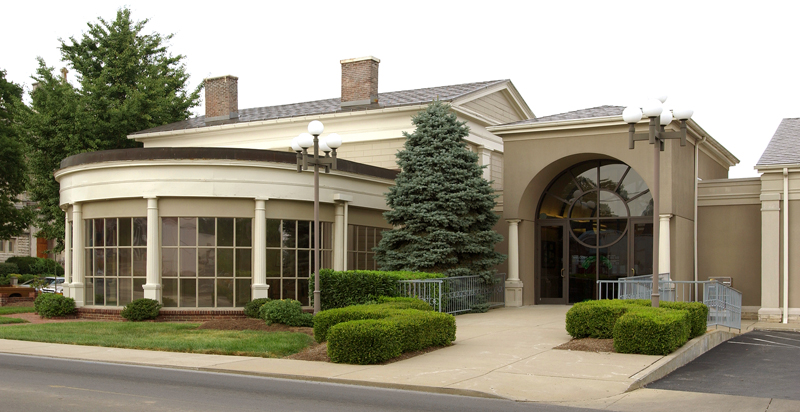 US Bank Call Center
The US Bank Call Center was a Design/Build project completed in two phases of construction. The 81,300 square foot facility accommodates approximately 500 employees in large open office areas and private offices. Interior and exterior finishes are modeled after the existing Owensboro facility.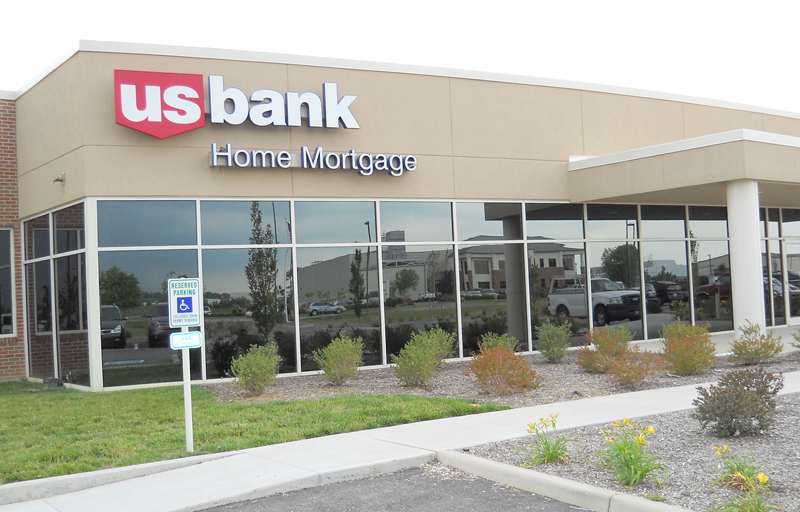 Pennyroyal Center and Trilogy House
Pennyroyal Center and Trilogy House are comprised of a 24 unit housing community and commons building. This development was designed to accommodate the needs and requirements of those recovering from substance and physical abuse.
A strong sense of community was created to give an added level of security and greater overall identity for the tenant. Tenant peer support is significant for recovery and is enhanced in the community design concept. Shades of yellow are used on the interior for its positive effect on emotion and clarity.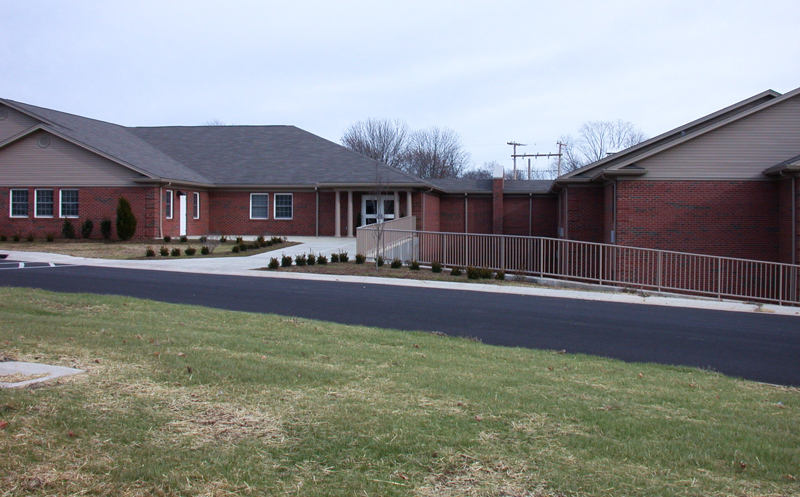 Christian Care Communities
Christian Care Communities of Hopkinsville embodies 35 Garden Home units.  This three phase project began with a  master plan by JKS.
This development caters to retirement age citizens transitioning from a single family residence to independent living in a senior community.  Units range in size from 825 square feet to 1,600 square feet and feature a range of amenities.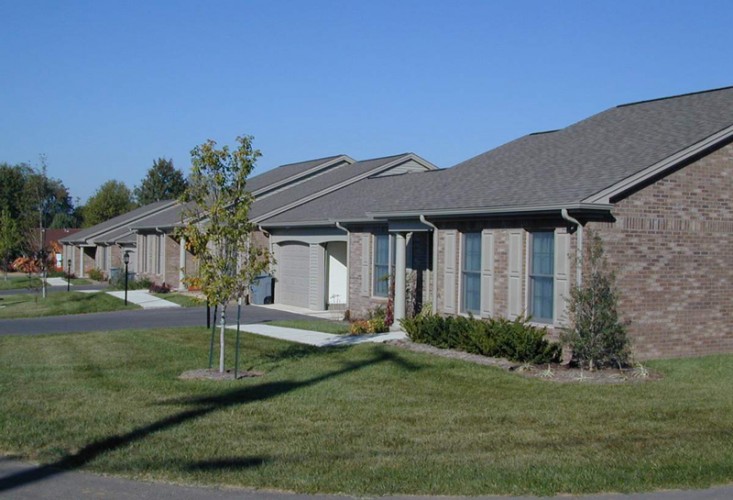 Trigg County Senior Citizens Center
The Trigg County Senior Citizens Center is an 11,519 square foot building designed to accommodate the specific needs of retirement age citizens. Large open areas allow for daily activities, a daily meal, and an adult day care program.
A full interior package was installed using comfortable age appropriate furnishings. A relaxed atmosphere was accomplished through the use of earth tones, woods, and large windows.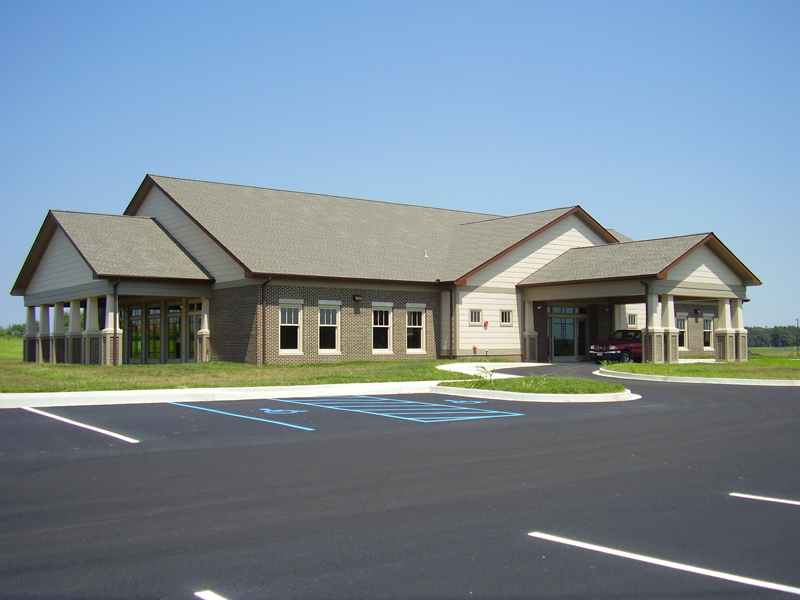 The Links at Novadell
The Links at Novadell Clubhouse is a 4,700 square foot building housing Champions Bar & Grill and The Golf Shop.  The clubhouse sits on 830 acres surrounded by a par-72 golf course and Southern Living style subdivision.  Champions Bar & Grill boasts an open stone fireplace amidst warm neutral hues for a comfortable dining experience.
A large conference room has been included for meetings and events.  Wood and neutral tones offer the perfect background to highlight merchandise in The Golf Shop.  A cartport is provided for golfers entering the clubhouse as well as a cart house for cart rental.
Mayfield YMCA
The Mayfield Graves County YMCA's 18,570 square foot facility is in the perfect environment to promote wellness situated adjacent to a city park with walking trail.
The first phase includes an aerobics studio, therapeutic pool and hot tub as well as many other typical health club activities.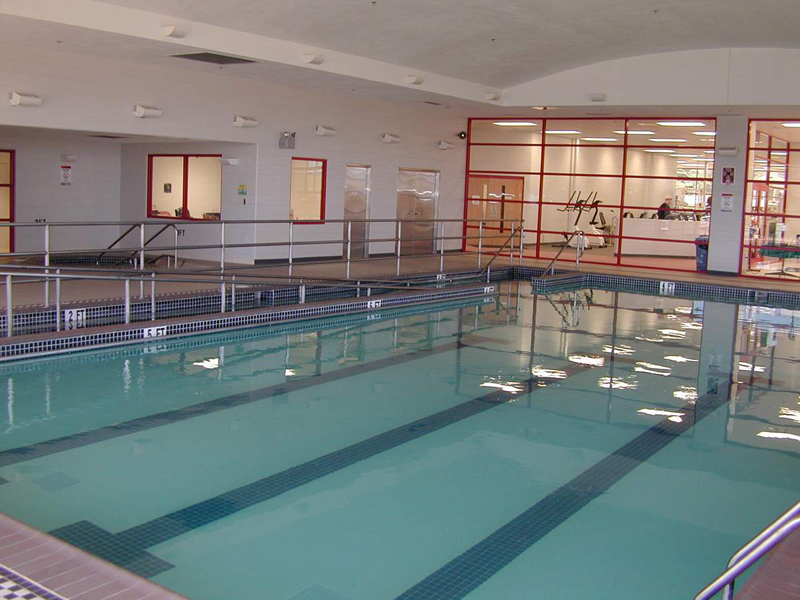 Crittenden County Health Department
The Crittenden County Health Department is a 7,800 square foot facility designed with a more welcoming facade as opposed to the stereotypical medical facility.
Decorative metal awnings let diffused natural daylight in while keeping out the heat and reducing utility cost.  Rich dark wood married with cool tones of blue create a calm and relaxed mood for the interior.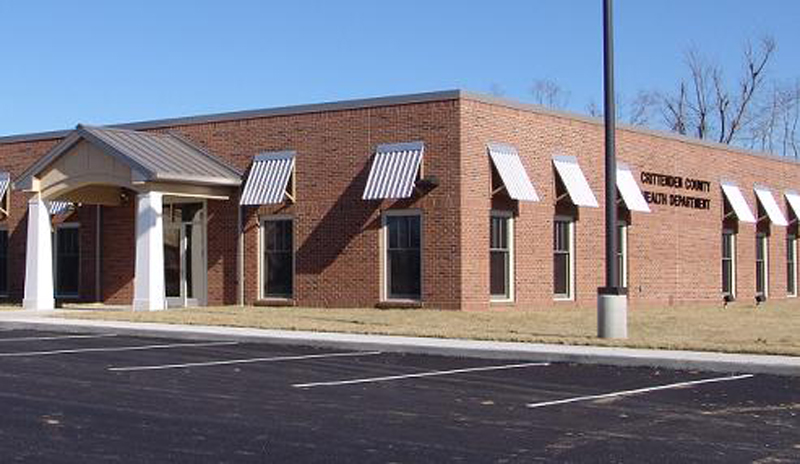 Woody Winfree Fire-Transportation Museum Renovation