Judicial
Todd County Justice Center
Located just off the town square, the Todd County Center of Justice exhibits many of the same design elements as the historic Todd County Courthouse and Community House. The buildings are visually unified by the continuance of the newly renovated downtown lighting and sidewalks.
Exterior features are highlighted by the placement of accent lighting which provide a dramatic effect emphasizing the purpose of the building. Warm wood tones mixed with neutral finishes create a timeless handsome interior. Strategic space planning efforts of the 32,000 square foot building centralized public traffic flow providing security a visual advantage for security personnel.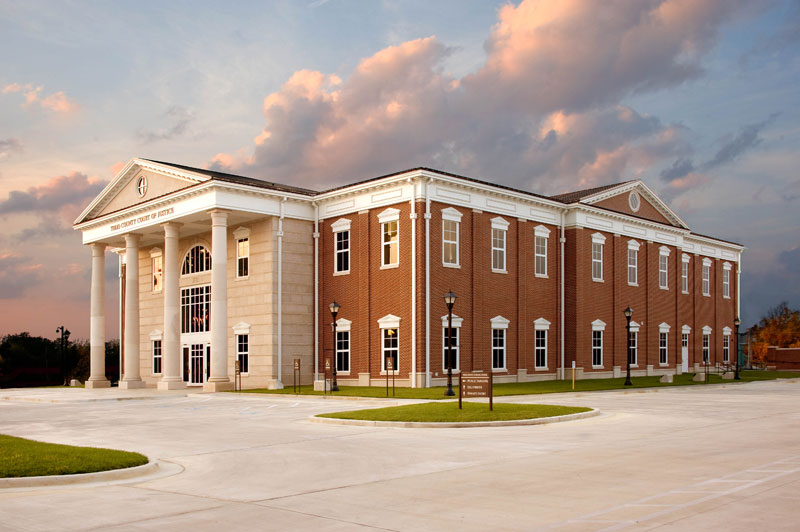 Hopkins County Justice Center
Hopkins County Justice Center is a 70,000 square foot facility housing all court related operations for the county. During design development each department had influence regarding the functionality of their spaces.
A traditional design concept was implemented throughout. Natural woods and subtle tones on the interior combined with an exterior of limestone, brick and columns established an atmosphere of distinction.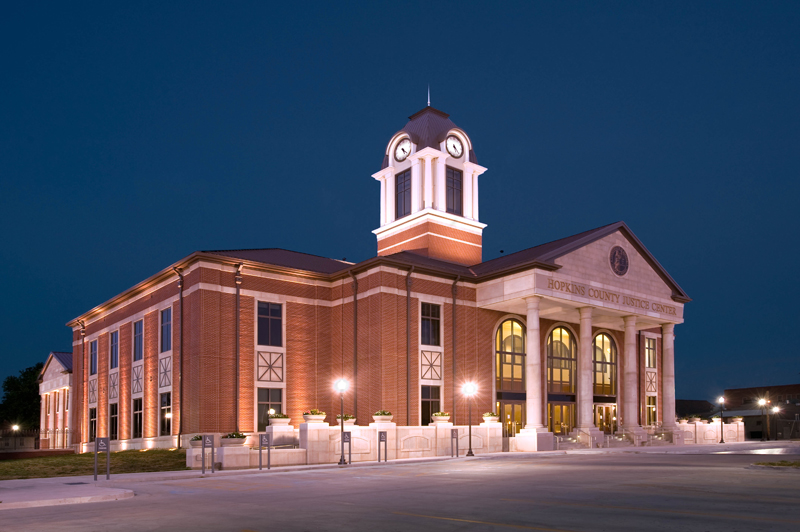 Christian County Justice Center
The Christian County Justice Center incorporates the desires of local court personnel as well as the Administrative Office of the Courts in this 75,000 square foot building.
The design was driven by multiple site challenges including a long narrow lot chosen for its location relevant to the Christian County Detention Center. The stately facade leads into an interior of warm natural woods combined with other rich finishes directing focus to the impressive statue of Lady Justice centered in the lobby.